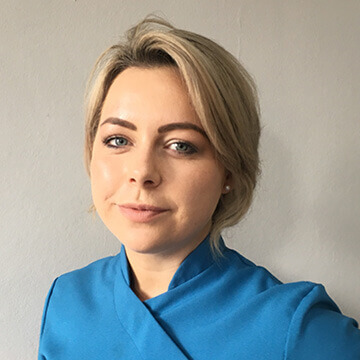 more about Katie
Katie Compton, salon owner is a highly trained professional therapist with a wealth of experience in the industry. Since starting her business she has built up a strong team of specialists that cater to any client's needs.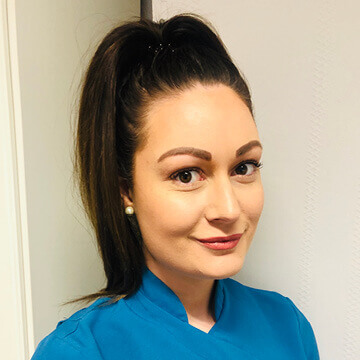 Shannon Smith
Level 3 Senior Beauty Therapist
more about Shannon
Shannon has been with Hidden Beauty for the past year after returning from Austria last March where she managed a spa in a ski resort. As well as Austria she worked on the island of Kos in Greece where she also managed a busy hotel salon. Shannon specialises in massage offering several holistic massage treatments. She is also qualified in all other aspects of beauty and is very popular for eyelash extensions and specialist waxing. She has used her 7 years experience in the industry to continue learning and growing and is always looking out for the new best thing to offer her clients.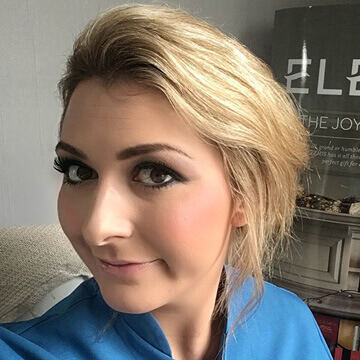 Emma Bradford 
Level 3 Beauty Therapist
more about Emma
NVQ level 3 qualified and salon gold insured beauty therapist. Emma has worked in the beauty industry for over 10 years. Emma is highly trained in a range of beauty treatments from specialist waxing to hi-brow. Emma is also an individual eyelash extension specialist.
Emma is currently on maternity leave since having her identical baby girls we will update you on her return.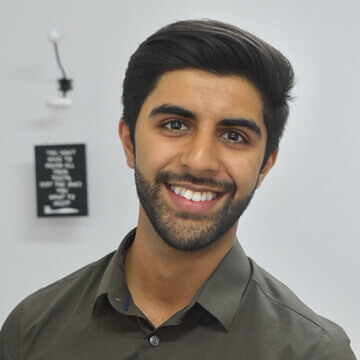 Jignesh
Aesthetic Practitioner
more about Jignesh
Jignesh is our aesthetics practitioner. He graduated with degrees in both Physiology and Dentistry from the University of Liverpool and has undergone additional training to provide cosmetic procedures such as anti-wrinkle injections and lip fillers. He regularly attends courses and conferences to ensure he is up to date with the latest techniques and materials. If you're worried about the appearance of fine lines or loss of volume, book in a consultation at Hidden Beauty.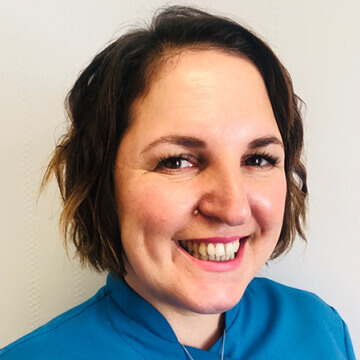 Lynsey Saker
Holistic Therapist
more about Lynsey
Lynsey Saker MGHT. Local girl Lynsey went to school in Bourne. She had a successful career in marketing and events management in London for many years but began to pursue her lifelong interests in massage and holistic therapies, retraining, before moving back to Lincolnshire 3 years ago where she has built a successful holistic therapy business. A lover of nature, yoga, the arts, handicrafts and travel, Lynsey is passionate about alternative therapies and has a keen interest in spiritual enlightenment, she also spent time learning more about Ayervedic practice in South India whilst visiting there. Lynsey is a member of The Guild Of Holistic Therapies & ITEC Level 3 qualified in a wide range of massage techniques, she runs massage workshops for children and parents, holistic workshops for adults and works in wellbeing areas at music festivals & retreats bringing her own wealth of experience in these areas to the salon which she feels privileged to share.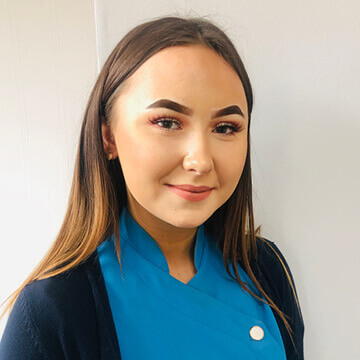 Phoebe Caveth-Shawle
Receptionist & Training Beauty Therapist
more about Phoebe
Phoebe is currently training for her NVQ level 2 beauty therapy which includes facials, waxing, manicure, pedicure, eye treatments such as: eyelash and eyebrow tinting, eyebrow shape and reshape and also makeup, such as: day, evening, night. 
Phoebe has been working at hidden beauty since August 2018, to gain experience and to show her an understanding of work within the beauty industry.  Phoebe currently works part time on Saturdays and Tuesdays on reception while studying at Stamford college. She is planning on going on to her NVQ Level 3 this September where she will be learning massage and more advanced treatments. 
Phoebe is 17 years old however she has a lot of ambitions and willing to be successful. She is excited with the career path that she has chosen and we are enjoying helping her with this.
Phoebe will be offering selected treatments from summer 2019.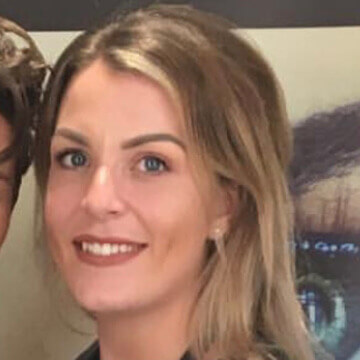 Hannah Swales
Specialist in Semi-Permanent Makeup
more about Hannah
Hannah specialises in semi-permanent makeup and lash extensions. She is fully trained, insured and certified in microblading and machine brows.
Microblading is a form of tattooing where the pigment is placed into the dermal layer of skin with a microblading creating fine crisp hair strokes which fades over time. This can reshape and redefine your current brows that maybe be too thin, too short or too sparse.
Ombré brows create a powdered makeup look. This will last longer than microblading and reshapes and defines your current brows. Previously faded microblding can be covered with this technique.
Combination brows are a mixture if both hair strokes and shading giving a bolder natural appearance.
She finds her services very rewarding and loves enhancing and transforming peoples faces and putting a smile on them too. She has 3 years experience in the industry and Is also trained in classic eyelash extensions.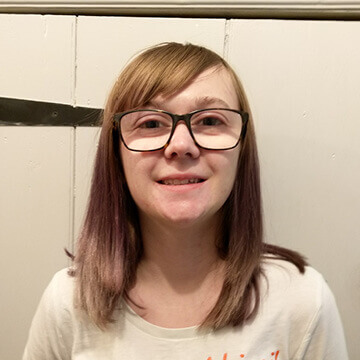 Abigail Vergette
Sports Massage Therapist
more about Abigail
Abigail graduated from university with a degree in sports massage and exercise therapies and sports coaching and has gone on to study a masters of research in sport and exercise. She has chosen to focus her research on the effect pre-event superficial massage has on sprinting performance in team sports. With focus in other areas such as performance analysis, during her degree, she learnt a variety of sports massage techniques including muscle energy techniques used to help stretch clients whole muscle out and soft tissue releases to help stretch out specific areas in the muscle. While completing her degree She gained a level 1 & 2 qualification in kinesiology taping which allows her to use the tape to help support injuries and reduce swelling and bruising in athletes. 
She has experience providing massages and taping both pitch side and in a treatment room, with this experience, she has grown more and more confident in treating athletes in a variety of environments and offering the best advice she can give to them.  

Opening Hours
Monday – Thursday: 10am – 8pm
Friday & Saturday: 9am – 5pm
Sunday: closed